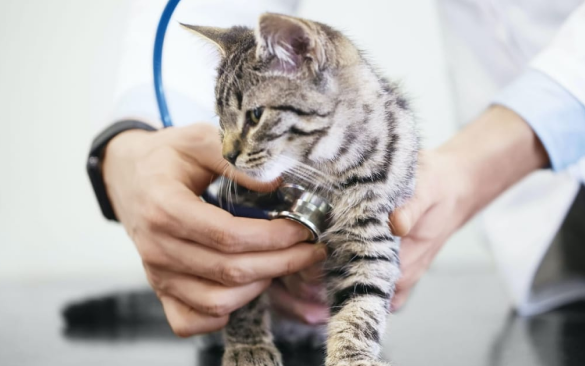 We Are Currently Accepting Cats in a Clinical Study for Atopic Skin Syndrome.
Check this info page or contact us through the form at the bottom of the page to learn about how to receive care at no cost to you!
Study Purpose
Feline atopic skin syndrome is one of the most common skin diseases among cats. Symptoms can be painful and uncomfortable, and due to the many causes of the condition as well as the limited number of approved products for cats, it can be difficult to treat. We are currently enrolling cats into a clinical study so we can better understand how this disease works and to potentially develop new therapies to treat it more effectively.
If your cat has been diagnosed with atopic skin syndrome or is experiencing the symptoms of this condition such as scratching, chewing, or excessive grooming, they may be eligible to enroll.
Building a stronger relationship with your pet
The opportunity to be part of medical innovations for veterinary science
Cutting edge care at no cost with eligibility for compensation
What Do I
Have to Do?
You are responsible for:
Bringing your cat in for the required visits

Completing assessments of your cat's condition at home on a regular basis

Being available to answer questions about your cat
Is My Pet Eligible to Enroll?
*Requirements for Eligibility to Participate Include (but aren't limited to):
Cat is generally in good health or stable condition

Cat must have a diagnosis of or be experiencing symptoms of atopic skin syndrome

Cat must be on flea preventative for duration of the study
*Please talk to the study veterinarian for more information.
Compensation
The study covers all related costs, including: